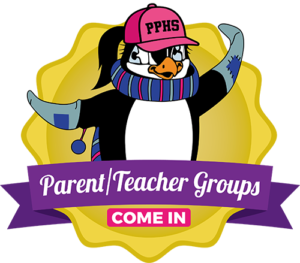 Parent/Teacher Groups… This Service Project Was Made For You!
The Penguin Patch Holiday Shop program was designed for Parent/Teacher Groups! We give you all the tools and supplies to reach your school's goals. Let us be your refuge from all the to do's! So, take off your shoes, fill up your coffee cup and relax because we have done all the work!
Take Your Students On A Shopping Adventure!
The Penguin Patch Holiday Shop offers the perfect balance of fun & function. Our program brings together volunteers, parents and teachers for the benefit of every student.
Watch your students smile & giggle as they shop for holiday gifts for family & friends. Volunteers and teachers will crack up or sometimes even tear up listening to the students explain why they selected each present.
We make it flexible for your Parent/Teacher group!
Pick Your Mark-Up

–

your team can select the percentage based on your school's individual fundraising goals.

Pick Your Dates

–

select dates based on your school's availability or combine it with cookies with Santa or a holiday movie.
 If you are looking for a fundrasier/service project for your school, then explore our pages to learn how this can become a tradition at your school.
Board Presentation