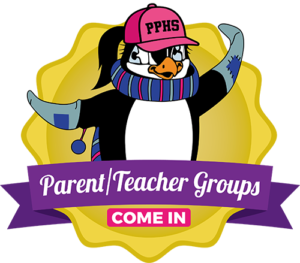 Penguin Patch Holiday Shop: Perfect for Parent/Teacher Groups!
We understand the unique needs of Parent/Teacher Groups, and that's why we've designed this service project with you in mind. Penguin Patch has all the tools and supplies you need to rock your school's goals!
Our mission? To be your safe haven from the never-ending to-do lists.
So, why not kick off your shoes, grab a cup of coffee, and just chill? We've taken care of all the heavy lifting. Penguin Patch is here to make your school life a whole lot easier. You're in good hands with us.
Take Your Students On A Shopping Adventure!
Look no further than the Penguin Patch Holiday Shop, where we've got the perfect blend of fun and function covered.
Our program is all about bringing together the fantastic trio of volunteers, parents, and teachers, all working together to make sure every student benefits.
Picture this: your students exploring our shop, beaming with smiles and giggles as they pick out holiday gifts for their family and friends. And here's the magic part – our volunteers and teachers often find themselves laughing, and yes, sometimes getting a bit misty-eyed, as they hear the kids' reasons behind each gift choice.
Join us at the Penguin Patch Holiday Shop, where holiday shopping isn't just a task; it's a heartwarming and unforgettable experience for your students.
We make it flexible for your Parent/Teacher group!
Pick Your Mark-Up

–

your team can select the percentage based on your school's individual fundraising goals.
Select  0% or 10% if you would like to run your shop as a Service Project. If your goal is to raise additional funds for your school, select 20% 0r 30% when you book your shop.
Pick Your Dates

–

select dates based on your school's availability or combine it with cookies with Santa or a holiday movie.
Shops may be scheduled in November or December during the weeks right before the Holiday break.