What's Included In A Penguin Patch Holiday Shop?
It's all about making your volunteer life as easy as possible! Eliminating the need for extra errands and to do's, gives you more time to enjoy the true spirit of the holidays. We provide everything you need to have a fun & successful holiday shop!
The Penguin Patch Holiday Shop Event includes:
A personal account manager for your school to help you from start to finish
A variety of gifts based on your school's enrollment
Sponsor handbook with step-by-step instructions
Quick Start guide with helpful Tips and Tricks for your event
Parent Reminder Letters in Spanish & English
Poster to advertise your event
Reminder Stickers for the students
Budget Envelopes
Table Cloths for a beautiful gift display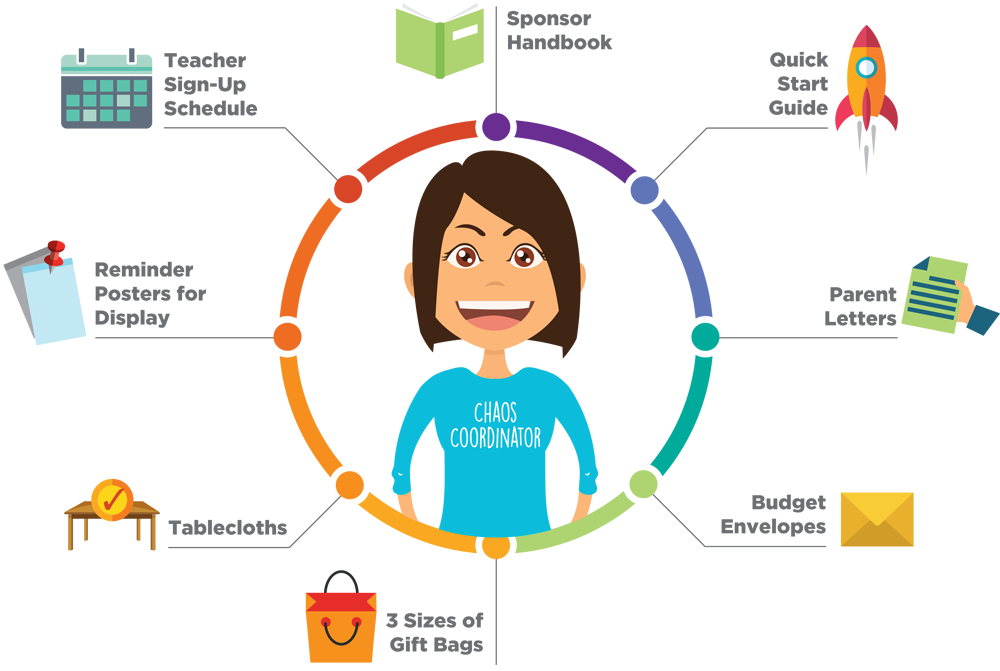 Online Tools Make Your Shop Easy
We're here for you wherever you are!
It's fun and easy to promote your event on social media and your school's website. Download images for every stage of your holiday shop to keep everyone in the know! No matter what shop type you chose, we have all the tools you need to easily keep students, parents and staff updated on deadlines and announcements.
Place unlimited online reorders daily. Plus, free next day air shipping on Traditional Holiday Shop option.
Our super, awesome, handy-dandy Online Cash Register can be used right from your phone or tablet! Now you can have as many check-out points as you want to ring up students faster.
Enter your daily deposits or total deposit at your convenience on our secure site. Easily see how successful your shop was and choose your form of payment. To make it even easier, you can now select online payment via ACH.